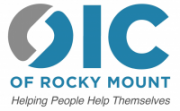 OIC Family Medical Center is division of Opportunities Industrialization Center, Inc. (OIC) of Rocky Mount, NC, which was established in 1969.  Created at the height of the civil rights movement, OIC brought together industry and community to create win-win solutions for workplace success.
How OIC Helps the Community?
OIC meets the health needs of the community by providing comprehensive, quality, and affordable healthcare to all residents, including those who are uninsured and underserved residents, through our Family Medical Center (FMC). The opportunity to develop an on-going relationship with our providers and our medical team encourages patients to take advantage of early detection and healthy lifestyle changes. The organization provides medical, dental, behavioral health, pharmacy and care coordination services.
The organization is the medical home to approximate 14,000 patients.  Since 2012, the organization has experienced over 140,000 patient visits.