OIC Family Medical Center is division of Opportunities Industrialization Center, Inc. (OIC) of Rocky Mount, NC, which was established in 1969.  Created at the height of the civil rights movement, OIC brought together industry and community to create win-win solutions for workplace success.
How OIC Helps the Community?
OIC meets the health needs of the community by providing comprehensive, quality, and affordable healthcare to all residents, including those who are uninsured and underserved residents, through our Family Medical Center (FMC). The opportunity to develop an on-going relationship with our providers and our medical team encourages patients to take advantage of early detection and healthy lifestyle changes. The organization provides medical, dental, behavioral health, pharmacy and care coordination services.
The organization is the medical home to approximate 14,000 patients.  Since 2012, the organization has experienced over 140,000 patient visits.
A career with OIC is a career of substance, value and importance. Join our team of great innovative thinkers, compassionate service members and dedicated employees.
We are "An Equal Opportunity Employer."
To apply online, please submit resume and/or cover letter to hrinfo@oicone.org.
To apply in person, download and complete an application. Please Include your resume and/or cover letter.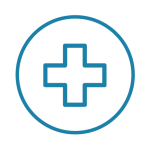 Nurse Practitioner And/Or Physician Assistant
Responsible for health care coordination for patients in accordance with State and Federal rules and regulations and the nursing standards of care (assessment of health status, diagnosis, development of plan of care and treatment, implementation of treatment plan, and evaluation of patient status). Position will participate in QI activities as needed.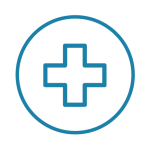 The Staff Physician provides direct care services to patients within an urgent care environment. Injuries addressed will be those requiring immediate medical attention, but not serious enough to require an Emergency Department visit (such as various sports related injuries, etc.).
Copyright © 2020 All rights reserved.This health center is a FQHC Health Center Program grantee under 42 I.S.C. 254b, and a deemed Public Health Service employee under 42 U.S.C. 233(g)-(n).
OIC Family Medical Center receives HHS funding and has Federal Public Health Service (PHS) deemed employment status with respect to certain health or health-related claims, including medical malpractice claims, for itself and its covered individuals.